Colorado (CO) – "The Centennial State "
---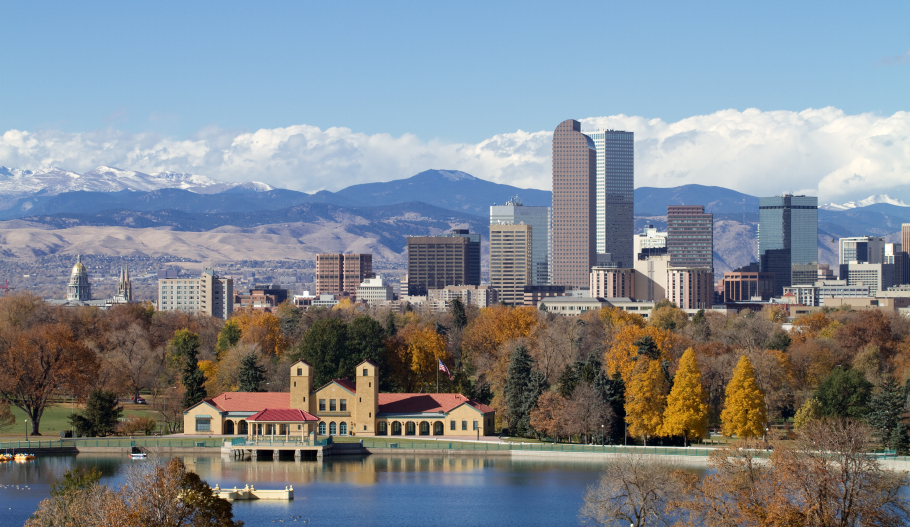 Time Zone:
Mountain Standard Time (MST)
Weather:
Summer
Avg High 25C/77F
Avg Low 8C/46F
Winter
Avg High 2C/35F
Avg Low -14C/7F
Famous For:
Colorado is famous for the Royal Gorge Bridge, the Continental Divide, Garden of the Gods, Mesa Verde National Park, Cripple Creek which is a former gold mining camp located 44 miles (71 km) southwest of Colorado Springs near the base of Pikes Peak. Cripple Creek is also home to the Butte Opera House and features many events throughout the year like the Cripple Creek Ice Festival, Donkey Derby Days, the July 4 Celebration, and a Gold Camp Christmas.
Major Cities:
Denver, Colorado Springs
National Parks:
Must do while there:
Colorado is packed full of things to do year-round such as Dinosaur Resource Center or explore Mesa Verde, visit Great Sand Dunes National Park or hop on the trail anywhere in the 500 miles connecting Denver to Durango. You'll see lakes, wildlife and different ecosystems. You can step back in time and ride one of the state's refurbished rail lines. The coal-fired engines pull refurbished cars through canyons and wilderness along the same tracks once traveled by cowboys and miners.
---
State Website: