New York (NY) – "The Empire State "
---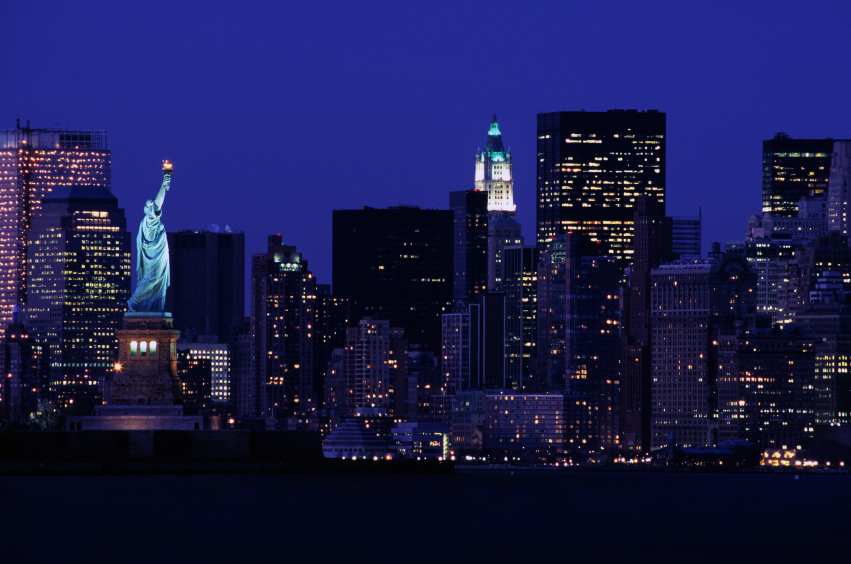 Time Zone:
Eastern Standard Time (EST)
Weather:
Summer
Avg High 28C/83F
Avg Low 20C/68F
Winter
Avg High 6C/42F
Avg Low -5C/23F
Famous For:
New York City is the leading center of banking, finance and communication in the United States. Many of the world's largest corporations are based in the city. The city of New York is an important center for music, film, theater, dance and visual art. Today the 39 largest theatres (with more than 500 seats) in New York are collectively known as "Broadway", are mostly located in the Times Square. New York is also one of only five cities in the United States with permanent professional resident companies in all of the major performing arts disciplines: The Metropolitan Opera, New York Philharmonic, New York City Ballet, and the Public Theater.
Major Cities:
New York City, Buffalo
National Parks:
Vanderbilt Mansion National Historic Site
Saratoga National Historical Park
Must do while there:
See the Statue of Liberty up close or stare off across the New York Harbor at the Ellis Island National Monument. Also located on Ellis Island is the American Family Immigration History Center which contains searchable records of 25 million immigrants, passengers, and crew members who entered the U.S. through New York Harbor between 1892 and 1924. Designated a National Historic Landmark in 1986 the Metropolitan Museum of Art is one of the largest art museums in the world. Take a nice walk at Central Park, designed by Calvert Vaux and Frederick Law Olmsted; it is home to 843 acres of verdant views, vibrant flora and hidden histories. Visit New York's tallest structure-The Empire State Building. The view from the 86th-floor observation deck is breathtaking.
---
State Website: