Preparing for Arrival in the U.S
Questions? Concerning Your Arrival in the U.S.
Arriving in the United States
You have arrived in the United States! What are the next steps?
Life in the United States - Health and Safety
Life could be quite different outside your own country and normally a lot of people experience a cultural shock at the beginning of the program. In order to smooth its effects and to get a better experience from your Summer Work Travel Program it is important that you learn as much as possible about the US, its culture and traditions. You can use our resources provided on the website, manuals and brochure, as well as do your own research, to do so.
* Updated on January 31, 2020
All participants are required to be insured upon their arrival in the United States and they must keep the insurance in effect while on the program. The insurance will cover exactly the same period as the Form DS-2019 and can be used only within the United States. Below, please find some important insurance information:
All insurance materials are sent out to you through your international representative prior to your departure to the United States and it should be included in your arrival packet
Policies typically cover illness and accidents that occur in the United States, while you are on the program. Any treatment you receive while in the United States that is not covered by your insurance is your responsibility
Typically, all pre-existing conditions are not covered
The deductible for a doctor's visit is $50. The deductible for an unnecessary emergency room/hospital visit is $350.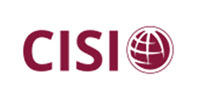 All CSB participants are insured by CISI. The insurance network is Aetna. This means that in most cases the doctor or the hospital will directly bill Aetna, meaning the participants will not need to submit a claim form directly. To find out the insurance coverage, benefits and restrictions please read carefully the insurance brochure provided in your arrival package.
Attention: If you are sick or have a medical emergency, you must always call the Customer Service Hotline to verify the benefits and find a provider. Please check your insurance card for the appropriate information.
We recommend that you always visit the CISI (Cultural Insurance Services International) website: : https://www.mycisi.com/CISIPortalWeb/pub/login.aspx. We also strongly recommend that you set-up your personal account at MyCISI (tab "Create an account"). You will need to enter your last name, first name, policy number and date of birth. Once you have completed your registration, you will receive a confirmation E-Mail with your login information. Please keep this confirmation safe. Once logged in, you will have access to detailed information pertinent to your insurance including:
Important:
Please make copies of all your insurance information and keep it in a safe place
Inform yourself about your insurance coverage before your departure. There is always a deductible amount that you are responsible for
If possible please try to find a physician / hospital that is part of the network to avoid advance payments
Try to avoid any unnecessary costs: Example Emergency Room in the US. We highly recommend that you only visit the emergency room in case of serious, life-threatening diseases or accidents, and visit an Urgent Care Center or a Walk-In Clinic for regular treatments. These clinics are usually open on evenings, weekends, and holidays. They may treat illness and injuries such as flu/cold, common infections, stomach ache, and minor injuries. Visiting the Emergency Room for non-life-threatening diseases will result in a high co-payment (the amount you are responsible to pay, not covered by the insurance company).
Request a pre-certification of the insurer for special treatments: Inpatient Treatment • Any Surgery • Computerized Axial Tomography (CAT Scan) • Magnetic Resonance Imaging (MRI)
If you need an extension of your insurance, please contact CSB.
Worker's Compensation: If you are injured at work, please notify CSB immediately. In such case, all claims should be referred to your employer's worker's compensation policy.
Bike Safety
If you need to ride a bicycle to work, this is not only an economical way of transportation, but it is good for the environment too. However, please keep in mind the following important tips to ensure you are safe at all times:
Wear a properly fitting helmet and stay visible at all times (wear bright colors)
Do not wear earphones, talk on the phone or text message while biking
Inflate tires properly and check the brakes before riding. Keep your bike in a good repair
If you ride during the evening or at night, make sure your bike has rear reflectors and headlight
Wear reflective/bright clothing during the evening and at night
Obey all traffic laws, signs, signals and lane markings, which are the same as the traffics laws for drivers of motor vehicles.

Bikes and cars drive on the right side of the road
Never ride against the traffic
Do not turn left from the right lane
Do not go straight in a lane marked "right-turn only"

Look, scan for traffic, signal and look again before lane changes or at road crossings. Use hand signals and establish eye contact with the drivers. Hand signals tell motorists and pedestrians what you intend to do. Signal as a matter of law, of courtesy and of self-protection
Choose the best way to turn left. There are two choices: (1) Like an automobile: Signal to move into the left turn lane and then turn left. (2) Like a pedestrian: Ride straight to the far side crosswalk. Walk your bike across
Stop and look in all directions before entering a street from driveways, curb, or another street
Keep both hands ready to brake. You may not stop in time if you brake one-handed. Always allow extra distance for stopping in the rain, since brakes are less efficient when wet
Expect the unexpected (for example, cars exiting driveways, cars turning during red light, road hazards such as debris, sand, ice etc.)
Never ride your bike on high speed limit roads (50 miles per hour or higher). Find alternate routes on Google Maps
Swimming
Always swim near a lifeguard. Never enter the ocean unless lifeguards are on duty! If you cannot swim well, stay in shallow depths and watch for sudden drop-offs.
Jellyfish tentacles can result in red welts and severe pain. Wash the area with a mild soap and water, and then apply liberal amounts of meat tenderizer (MSG, Accent) to the still wet area. Benadryl will help lessen the reaction. If the reaction worsens see a physician. (You can purchase Benadryl and meat tenderizer at a grocery store or pharmacy).
Be aware of rip currents formed when water rushes out to sea in a narrow path.
If you're caught in a rip current, don't panic or swim against the current. Swim parallel to shore until you are out of the current. If you can't break out of the current, float calmly until it dissipates, usually just beyond the breakers. Then swim diagonally to shore.
Medical Care
Keep a copy of the medical insurance with you at all times. Read and know the terms of your policy.
Contact the insurance company prior to visiting any medical center to get information about the coverage provided.
You may have to pay cash or credit card at the time of your medical appointment. Keep all of your medical bills and receipts. You will need them to get reimbursed from the insurance company.
Do not go to Emergency Room for minor illness and injuries (such as insect bites, sunburn, colds, etc.)
If you need medical care of an emergency nature (serious/life-threatening injury or illness) call 911 and ask for an ambulance. Please know the erms of your insurance - there is a high deductible ($350+) if you are not admitted to the hospital after receiving emergency care.
If you do not know your insurance information, provide CSB information to the receptionist at the doctor's office or medical facility.
If you are injured on the job, report it are required to have Worker's Compensation Coverage for their employees who are injured on the job, and will be responsible for the medical bills for work-related injuries
Police
If you are caught committing any crime, you will be arrested. Your case would go to court and if you are found guilty, you could be fined and/ or sentenced to days, weeks or even longer in jail.
Shoplifting (taking items from a store without paying) is against the law, and you will be caught and arrested if you commit this crime.
You CAN trust the police. They are public servants and their job is to maintain law and order and to assist citizens and visitors in any difficulty. DO NOT HESITATE to ask them for help.