New Jersey (NJ) – "The Garden State "
---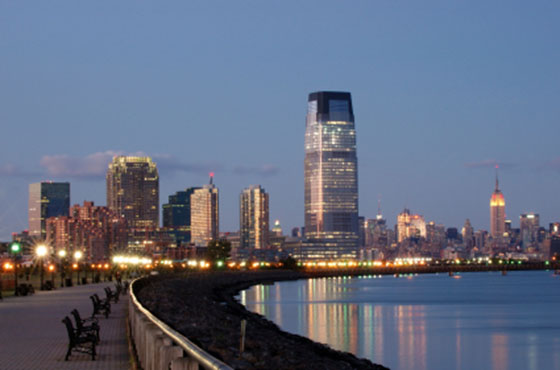 Time Zone:
Eastern Standard Time (EST)
Weather:
Summer
Avg High 29C/84F
Avg Low 19C/67F
Winter
Avg High 8C/47F
Avg Low -3C/27F
Famous For:
Lake and seaside resorts such as Atlantic City have contributed to New Jersey's rank of fifth among the states in revenues from tourism. Six Flags Great Adventure is one of the biggest amusement parks in the world and boasts one of the largest collections of roller coasters.
Major Cities:
Newark, Jersey City
National Parks:
Morristown National Historical Park
Thomas Edison National Historical Park
Must do while there:
New Jersey has many museums of all kinds. A few major museums in the state are New Jersey State Museum, Liberty Science Center and Montclair Art Museum. Take a day trip to a Jersey Shore Beach. New Jersey beaches along the 127 miles of the Jersey shore are a natural landscape of beauty, clean ocean water, white sandy beaches, making the Jersey Shore one of the most desired vacation destinations on the east coast. Visit an historical New Jersey Lighthouse. The two most popular New Jersey lighthouses are: The Cape May Lighthouse and the Barnegat Lighthouse.
---
State Website: