Idaho (ID) – "Gem State "
---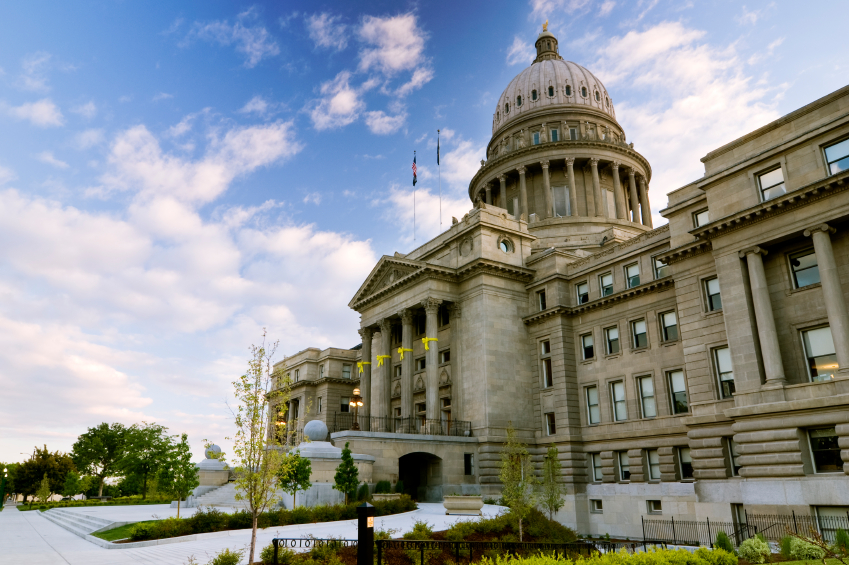 Time Zone:
Mountain Standard Time (MST)
Weather:
Summer
Avg High 33C /91F
Avg Low 12C/54F
Winter
Avg High 7C/45F
Avg Low -2C/24F
Famous For:
Idaho's nickname is the "Gem State", because nearly every known type of gemstone has been found here. In addition, Idaho is one of only two places in the world where star garnets can be found. Additionally, Idaho is sometimes called the "Potato State" owing to its popular crop.
Major Cities:
Boise, Nampa
National Parks:
Yellowstone National Park
Nez Prece National Historical Park
Must do while there:
Idaho's Silver Creek, the Henrys Fork, and the South Fork of the Snake are world renowned for fly-fishing opportunities. Bear Lake is a turquoise lake on the Idaho-Utah border offers swimming, boating, water skiing, sailing and fishing. Bear Lake National Wildlife Refuge is a waterfowl refuge, along the north shore of beautiful Bear Lake, is great for observing white-faced ibis, Canada geese, ducks, sand hill cranes and a variety of songbirds. Boise Art museum is dedicated to promoting an appreciation and understanding of the visual arts with a wide variety of exhibitions throughout the year. Castle Rocks State Park is adjacent to City of Rocks National Reserve. This park includes similar outstanding rock formations with activities such as climbing, picnicking, hiking, and camping.
---
State Website: