South Carolina (SC) – "The Palmetto State "
---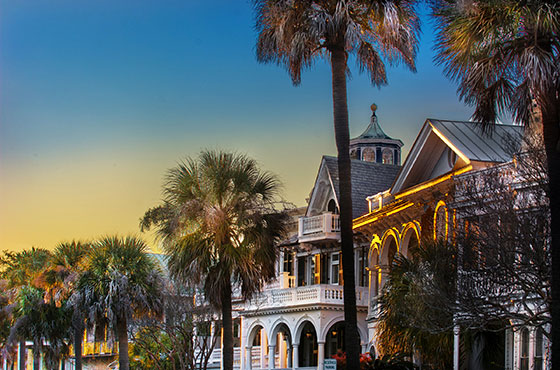 Time Zone:
Eastern Standard Time (EST)
Weather:
Summer
Avg High 32C/89F
Avg Low 23C/74F
Winter
Avg High 16C/60F
Avg Low 3C/37F
Famous For:
Charleston, SC is a notable tourist destination, with streets lined with grand live oaks draped with Spanish moss. Along the waterfront in an area known as "Rainbow Row" are many beautiful and historic pastel-colored homes. The city is also an important port, boasting the second largest container seaport on the East Coast and the fourth largest container seaport in North America. It is also the second most productive port in the World behind Hong Kong.
Major Cities:
Columbia, Charleston
National Parks:
Congaree National Park
Kings Mountain National Military Park
Must do while there:
There are countless local festivals throughout the state highlighting many cultural traditions, historical events, and folklore such as Azalea and Peach festivals in the mountains to Sun Fun Days, oyster fests, and the famed Gullah Festival on the coast. Enjoy art, cultural and natural history, science and technology at South Carolina State Museum, located in Columbia. Other attractions include the South Carolina Aquarium, the Audubon Swamp Garden, Cypress Gardens, and Charles Towne Landing.
---
State Website: