Illinois (IL) – "Land of Lincoln "
---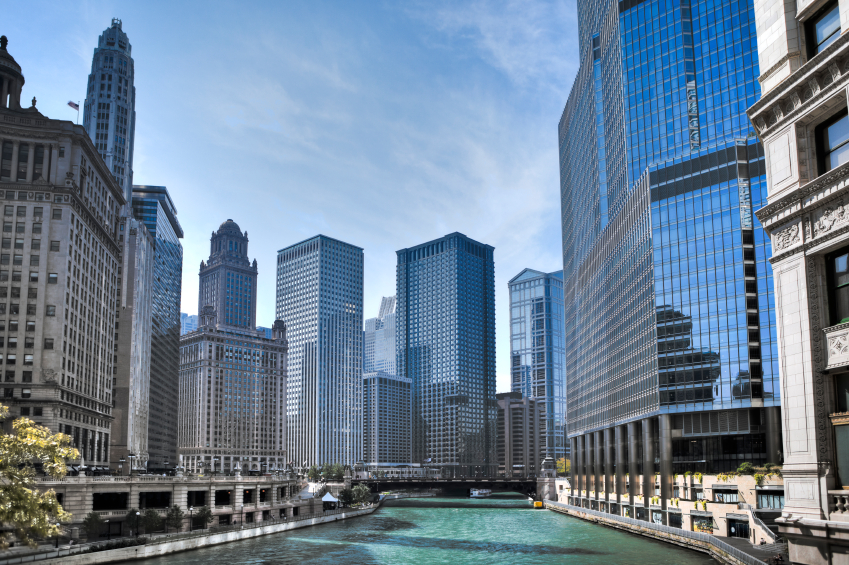 Time Zone:
Central Standard Time (CST)
Weather:
Summer
Avg High 29C/84F
Avg Low 19C/66F
Winter
Avg High 3C/37F
Avg Low -8C/18F
Famous For:
Illinois is one of the nation's manufacturing leaders: machinery manufacturing, food manufacturing, transportation equipment, etc. In 1861 Abraham Lincoln inaugurated as the 16th President of the United States in Illinois. Today, Illinois honors Lincoln with its official state slogan, Land of Lincoln, which has been displayed on its license plates since 1954.
Major Cities:
Chicago, Aurora
National Parks:
The Trail of Tears National Historic Trail
Pere Marquette State Park
Must do while there:
Experience Chicago's world renowned architecture by boat, foot or bus. Abraham Lincoln Presidential Museum unlike any other museum enables visitors to experience the entire Lincoln story for themselves under one roof. Art Institute of Chicago has one of the world's finest art collections dating back from 3000 B.C. through the 1990s including famous French Impressionist paintings and drawings as well as fine and decorative arts from America, Europe, Africa, Asia and Latin America. Don't miss the sweeping panoramas and visit The John Hancock Observatory that offers Chicago's best view, spanning 80 miles and four states. Lincoln Park Zoo in Chicago is a free zoo located in the heart of the city and is a natural oasis that features the Farm-in-the-Zoo, Pritzker Children's Zoo, etc.

Voted one of the "7 Wonders of Illinois," Black Hawk State Historic Site offers beautiful trails for hiking and walking in the city of Rock Island, IL. While at the park be sure to visit the Watch Tower Lodge that houses the John Hauberg Indian Museum.
---
State Website: