Florida (FL) – "The Sunshine State "
---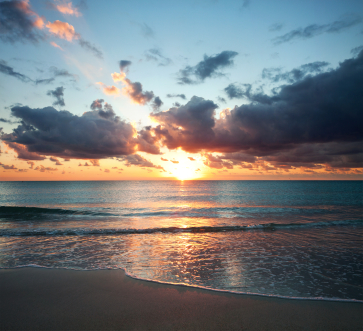 Time Zone:
Eastern Standard Time (EST)
Weather:
Summer
Avg High 33C /92F
Avg Low 26C/78F
Winter
Avg High 26C/78F
Avg Low 17C/62F
Famous For:
Florida is known for its amusement parks, the production of oranges and the Kennedy Space Center. Florida is host to many types of wildlife including: Bottlenose Dolphin, West Indian Manatee, Florida panther, etc.
Major Cities:
Miami, Tampa Bay, Orlando
National Parks:
Everglades National Park
Dry Tortugas National Park
Must do while there:
The Walt Disney World Resort, commonly known as Walt Disney World and informally as Disney World, is the world's most-visited entertainment resort, located in Lake Buena Vista, Florida. Covering 30,080 acres, it is home to four theme parks, two water parks and twenty-four themed resorts. Discover the city of Key West where real estate titles date back to the Kings of Spain. Stroll the palm-lined streets and discover gingerbread mansions, tin-roofed conch houses, the John Audubon House and Ernest Hemingway's home. Explore acres of landscaped gardens or the natural Florida habitat of nature preserve at Bok Tower Gardens. This must see Florida attraction is centrally located between Tampa and Orlando with many things to do and see including bird watching, etc.
---
State Website: