Georgia (GA) – "The Peach State "
---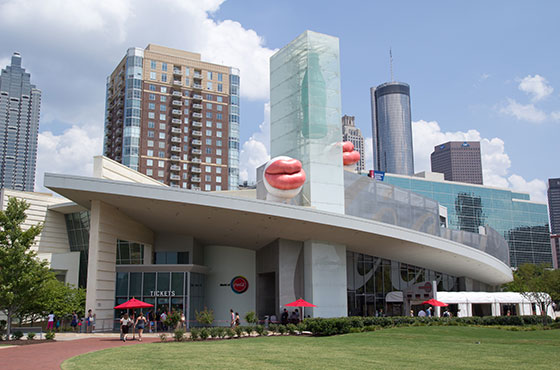 Time Zone:
Eastern Standard Time (EST)
Weather:
Summer
Avg High 32C /89F
Avg Low 21C/70F
Winter
Avg High 13C/55F
Avg Low 1C/33F
Famous For:
The Georgia Aquarium is the world largest with more than eight million gallons of fresh and marine water and more aquatic life than found in any other aquarium. Georgia's peach industry has a long tradition. In 2003 Georgia ranked third nationally in acreage devoted to peaches (with more than 6,070 hectares, or 15,000 acres).
Major Cities:
Atlanta, Augusta
National Parks:
Amicalola Falls State Park and Lodge
Stone Mountain Park
Must do while there:
The 313-acre State Botanical Garden of Georgia is home to numerous themed display gardens, including the Flower Garden, the International garden, the Heritage Garden, the Shade Garden. Museum of Aviation is one of the largest in the Southeast with more than 100 aircraft and missiles, flight simulators and open cockpits. See America's Story through contemporary Western artwork, Presidential portraits and letters, Civil War art, more than 200 Native American artifacts, and so much more at Booth Western Art Museum.
---
State Website: