Iowa (IA) – "The Hawkeye State "
---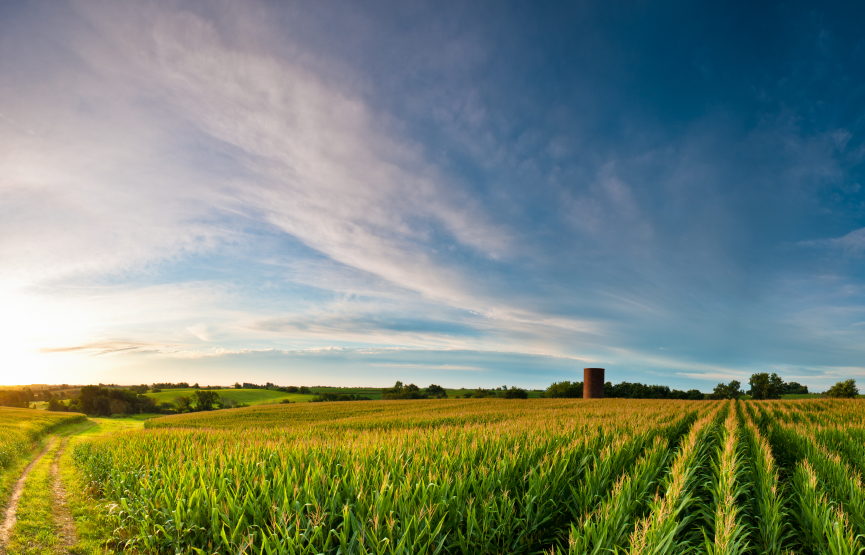 Time Zone:
Eastern Standard Time (EST)
Weather:
Summer
Avg High 30C/86F
Avg Low 17C/62F
Winter
Avg High 2C/36F
Avg Low -10C/14F
Famous For:
Agriculture has always been a major component of Iowa's economy. Iowa's main agricultural outputs are corn, soybeans, oats, cattle, eggs, and dairy products. Iowa is the nation's largest producer of ethanol and corn and is the largest grower of soybeans as well.
Major Cities:
Des Moines, Cedar Rapids
National Parks:
Lewis & Clark National Historic Trail
Effigy Mounds National Monument
Must do while there:
Iowa is a state that will fascinate you with its array of things to see and experience. Visit The State Capitol Building, completed in 1886 and built of limestone, granite, and sandstone, the Iowa State Capitol Building is one of the largest statehouses in the nation. The Des Moines Botanical Center opened in 1979. Indoor exhibits include seasonal displays of plants, flowers, a pond stocked with goldfish, catfish, and turtles and free-flying birds under one of the largest geodesic domes in the nation.
---
State Website: