Utah (UT) – "Beehive State "
---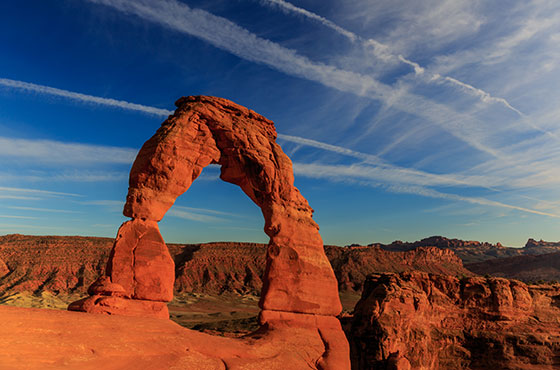 Time Zone:
Mountain Standard Time (MST)
Weather:
Summer
Avg High 34C/94F
Avg Low 24C/75F
Winter
Avg High 18C/65F
Avg Low 7C/45F
Famous For:
Tourism is a major industry in Utah and is well known for its year-round outdoor and recreational activities among other attractions. With five national parks (Arches, Bryce Canyon, Canyonlands, Capitol Reef and Zion), Utah has the third most national parks of any state after Alaska and California. Utah is well known for its winter activities and has seen an increase in tourism since the 2002 Winter Olympics.
Major Cities:
Salt Lake City, West Valley City
National Parks:
Arches National Park,
Bryce Canyon National Park
Zion National Park
Must do while there:
Utah features many cultural attractions such as Temple Square, the Sundance Film Festival, the Utah Shakespearean Festival, etc. Temple Square is ranked as the 16th most visited tourist attraction in the United States. Arches National Park is perhaps the most breathtaking of Utah's many spectacular parks; Arches National Park is home to over 2,000 natural arches. It lies atop an underground salt bed, some 300 million years old and as much as several thousand feet thick in places, which caused the formation of the arches, spires, balanced rocks, and eroded monoliths in the area.
---
State Website: