California (CA) – "The Golden State "
---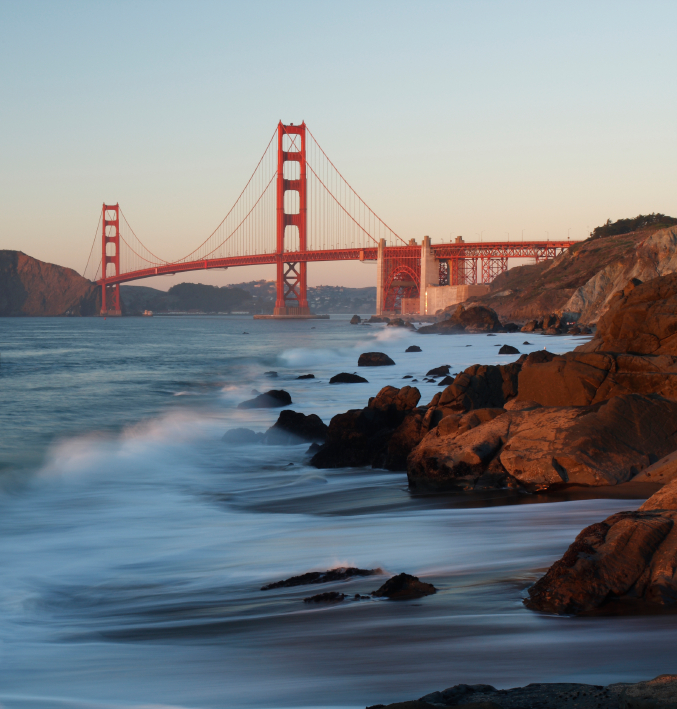 Time Zone:
Pacific Standard Time (PST)
Weather:
Summer
Avg High 26C/78F
Avg Low 17C/63F
Winter
Avg High 19C/67F
Avg Low 9C/49F
Famous For:
Golden State is an ideal resort destination, sunny and dry all year round with easy access to the ocean and mountains. California is famous for its beautiful coastline, redwood forests, and hundreds of other famous attractions including Hollywood, Disneyland, Sequoia and Kings Canyon National Parks.
Major Cities:
Los Angeles, San Diego.
National Parks:
Must do while there:
While in California make sure to visit the best attractions such as  Yosemite Valley (the second-ever national park),well-known Disneyland, Golden Gate Bridge and Golden Gate Park with a visit to the Japanese Tea Garden and the Steinhart Aquarium in San Francisco or Internationally renowned the Monterey Bay Aquarium. Also, the San Diego Zoo is a must see in Southern California. Discover the wonders of wildlife with animal encounters, interactive experiences, and exciting shows.
---
State Website: