Maine (ME) – "The Pine Tree State "
---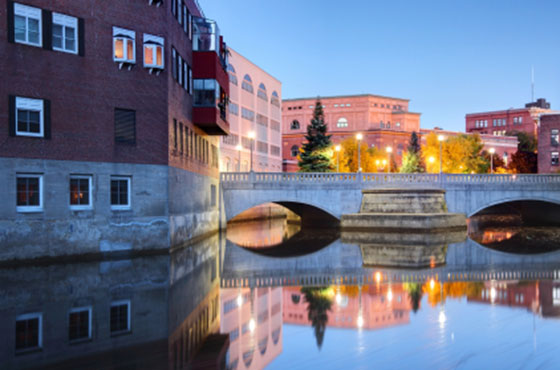 Time Zone:
Eastern Standard Time (EST)
Weather:
Summer
Avg High 26C/79F
Avg Low 15C/59F
Winter
Avg High 2C/36F
Avg Low -11C/12F
Famous For:
The state is known for the scenery of mostly rocky coastline, the low rolling mountains and picturesque waterways?as well as for its seafood cuisine, particularly lobsters and clams. Maine is the number one exporter of blueberries.
Major Cities:
Portland, Lewiston
National Parks:
Acadia National Park
Baxter State Park
Must do while there:
Portland Museum of Art has more than 17,000 works on exhibit, including paintings by Andrew Wyeth, Winslow Homer, Claude Monet, Pablo Picasso and Edgar Degas. Visit a world famous landmark-Portland Head Light. Plenty of picnicking space will provide a great relaxation spot right on the beautiful coast in the spring or summer.

Acadia National Park is one of the most popular attractions in Maine. For nearly a century, tea and popovers have been served on the lawn at Jordan Pond House, located on the Pond Loop Road in Acadia National Park.
---
State Website: