Montana (MT) – "Big Sky Country "
---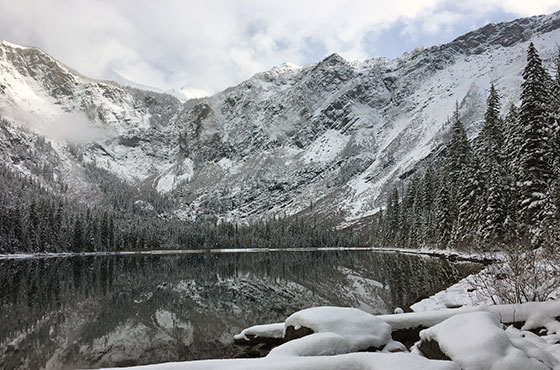 Time Zone:
Mountain Standard Time (MST)
Weather:
Summer
Avg High 27C /81F
Avg Low 8C/44F
Winter
Avg High -2C/30F
Avg Low -10C/14F
Famous For:
Montana is well known for its mountainous western region, most of which is geologically and geographically part of the Northern Rocky Mountains. Montana is also home to a diverse array of flora and fauna.
Major Cities:
Billings, Missoula
National Parks:
Glacier National Park
Yellowstone National Park
Must do while there:
Millions of tourists annually visit Glacier National Park, the Little Bighorn Battlefield National Monument, and three of the five entrances to Yellowstone National Park. Glacier National Park is a must-see when in Montana .The state has variety of arts and culture as well as festivals and events such as rodeo or horse shows. World Museum of Mining is a national historical site dedicated to preserving the mining, ethnic, and social history of Butte. This museum, with displays both indoors and outdoors, is a far cry from the quiet of a big city museum. If you are in Montana, don't miss The World Museum of Mining.
---
State Website: